Looking at the Source -
an installation by Michael de Courcy
This new work reframes a performance created by choreographer/dancer/artist Helen Goodwin in 1968. In The Vancouver Sun, on October 26 of that year, arts critic Ann Rosenberg wrote…

"Pink Piece (For Flamingos), conceived by Helen Goodwin, uses for its stage the pink musical staircase recently made for display at the Vancouver Art Gallery by John Neon (aka John Masciuch).
As the young people, brightly costumed by Evelyn Roth and Ivan Sayers, moved in unpredictable patterns over the staircase, they seemed as carefree and as vain as birds.
Suddenly, a dark-suited actor, strangely at odds with the frivolity of the others, appeared to shout out a poem of anguish about the mood of contemporary man in a bomb-scared society. He was borne on the shoulders of others, screaming into the darkness."
Morris and Helen Belkin Art Gallery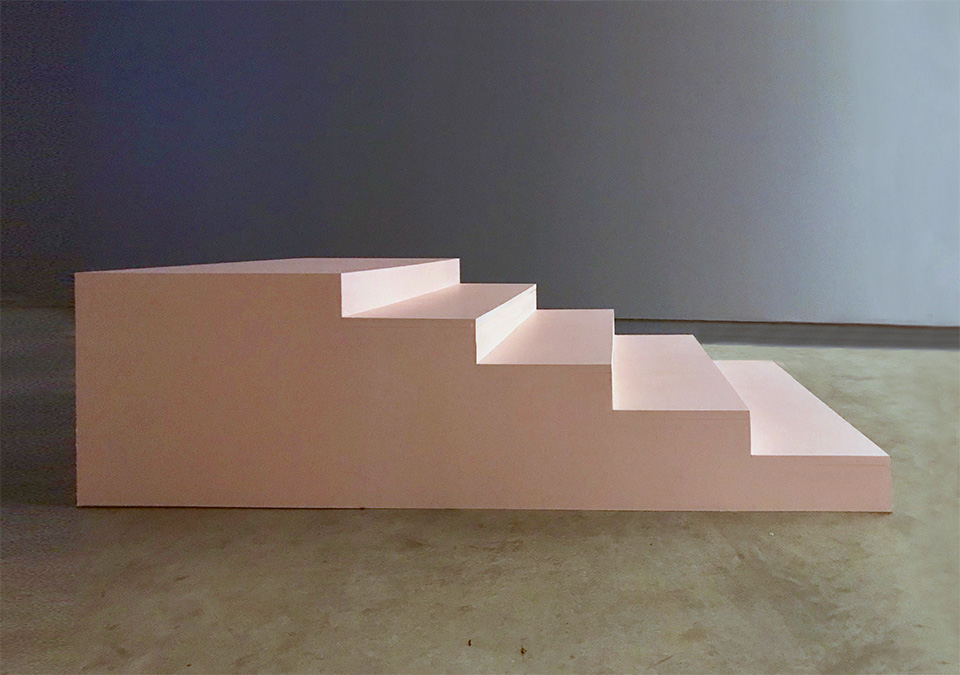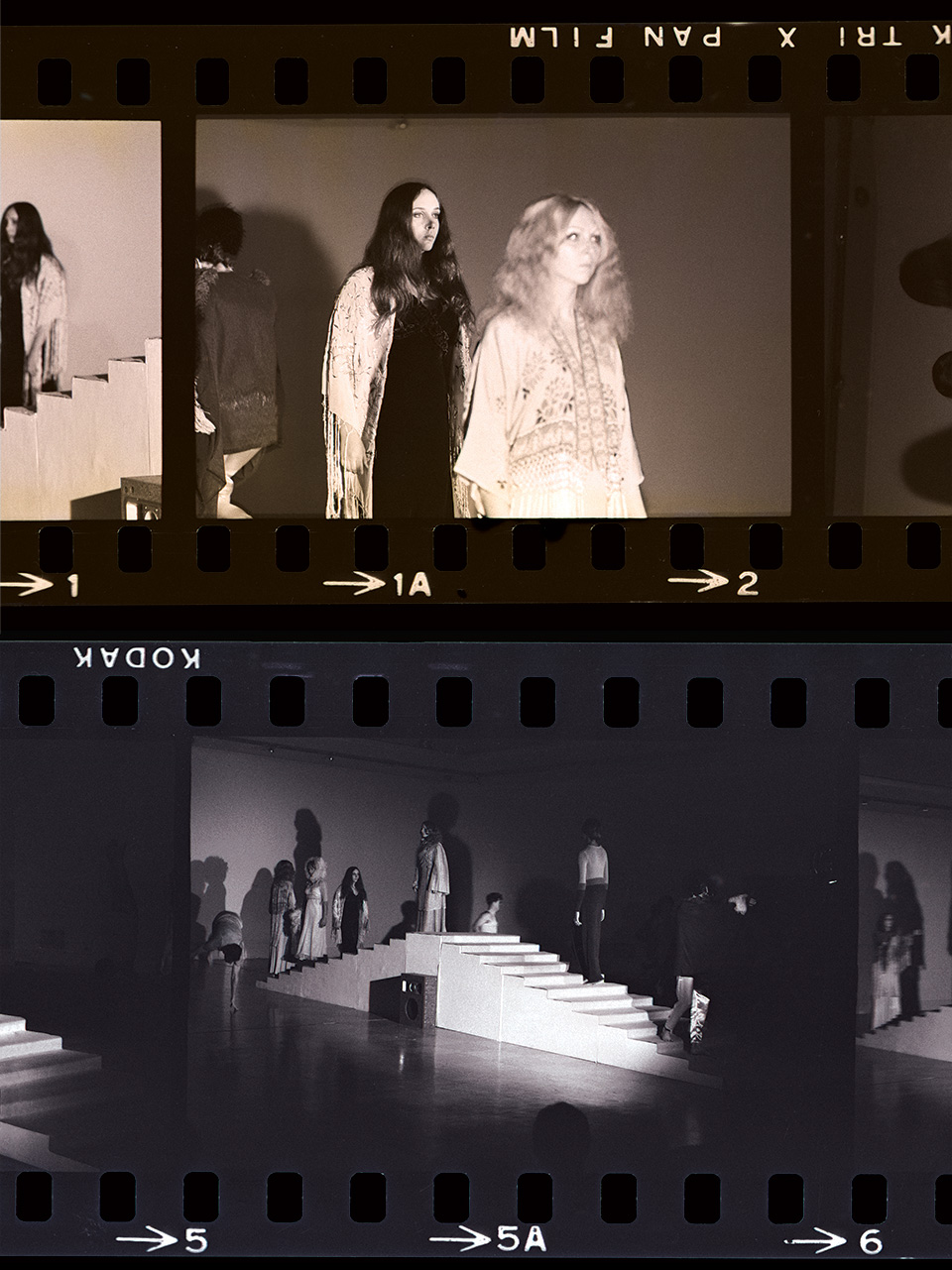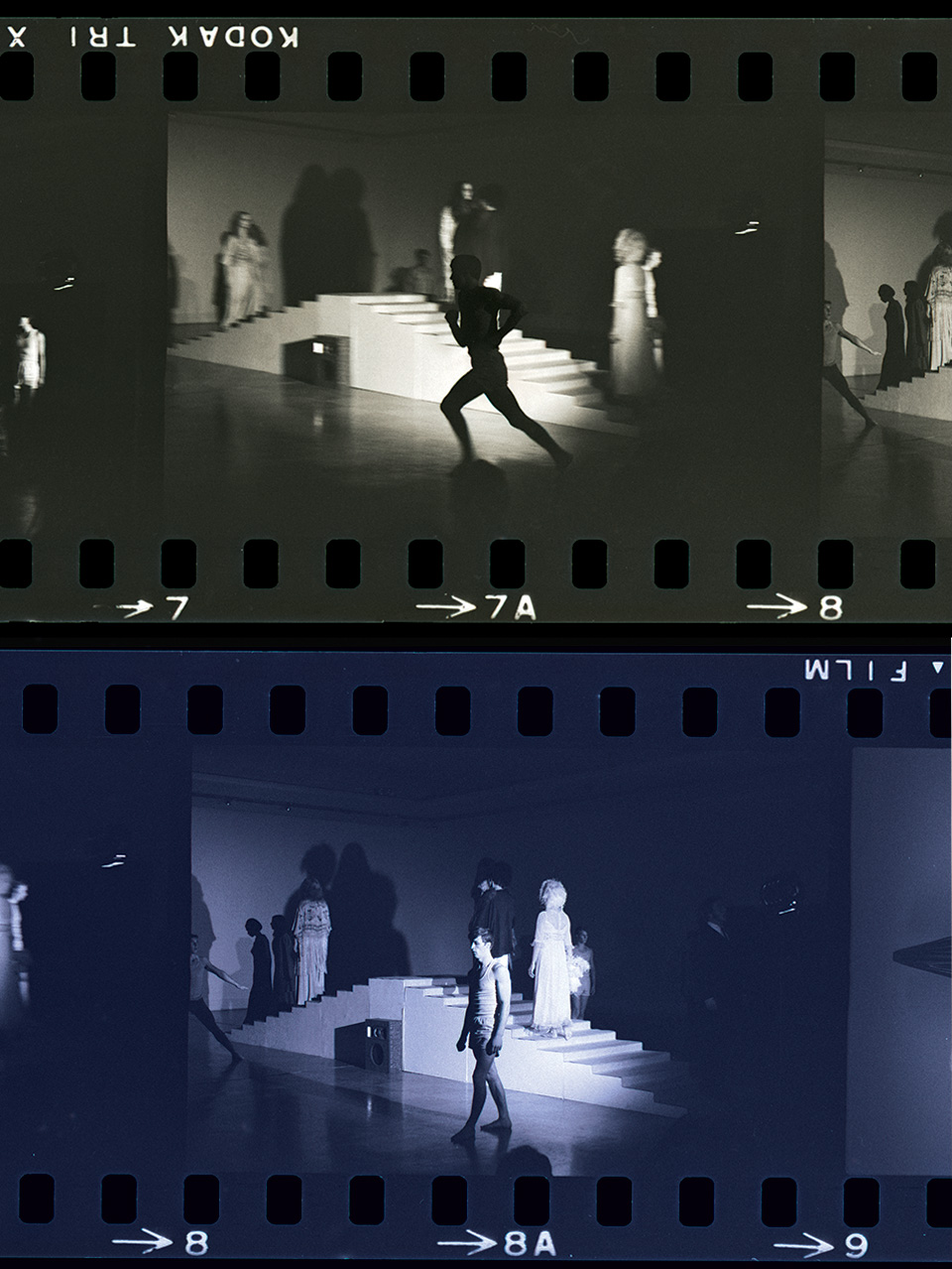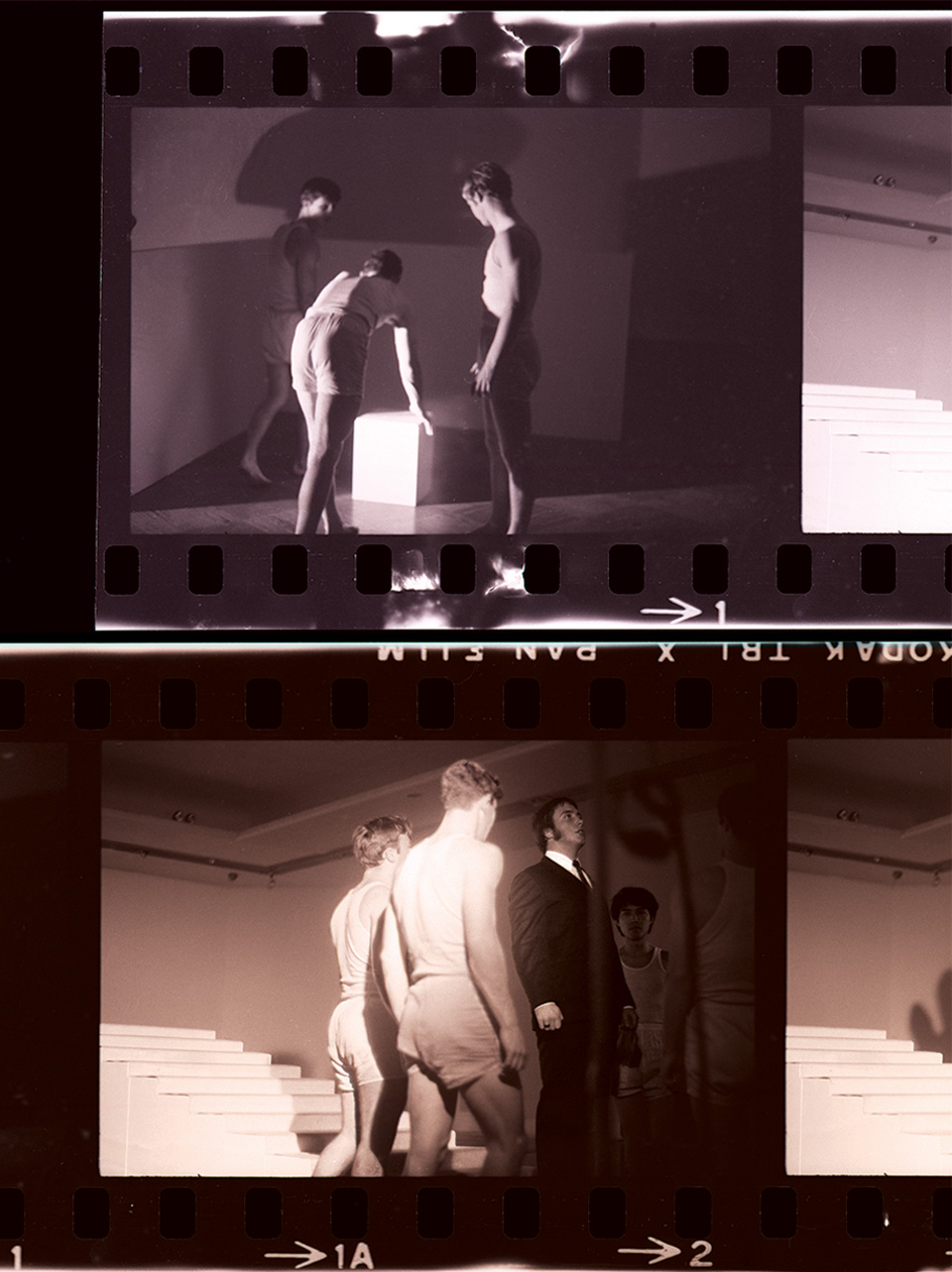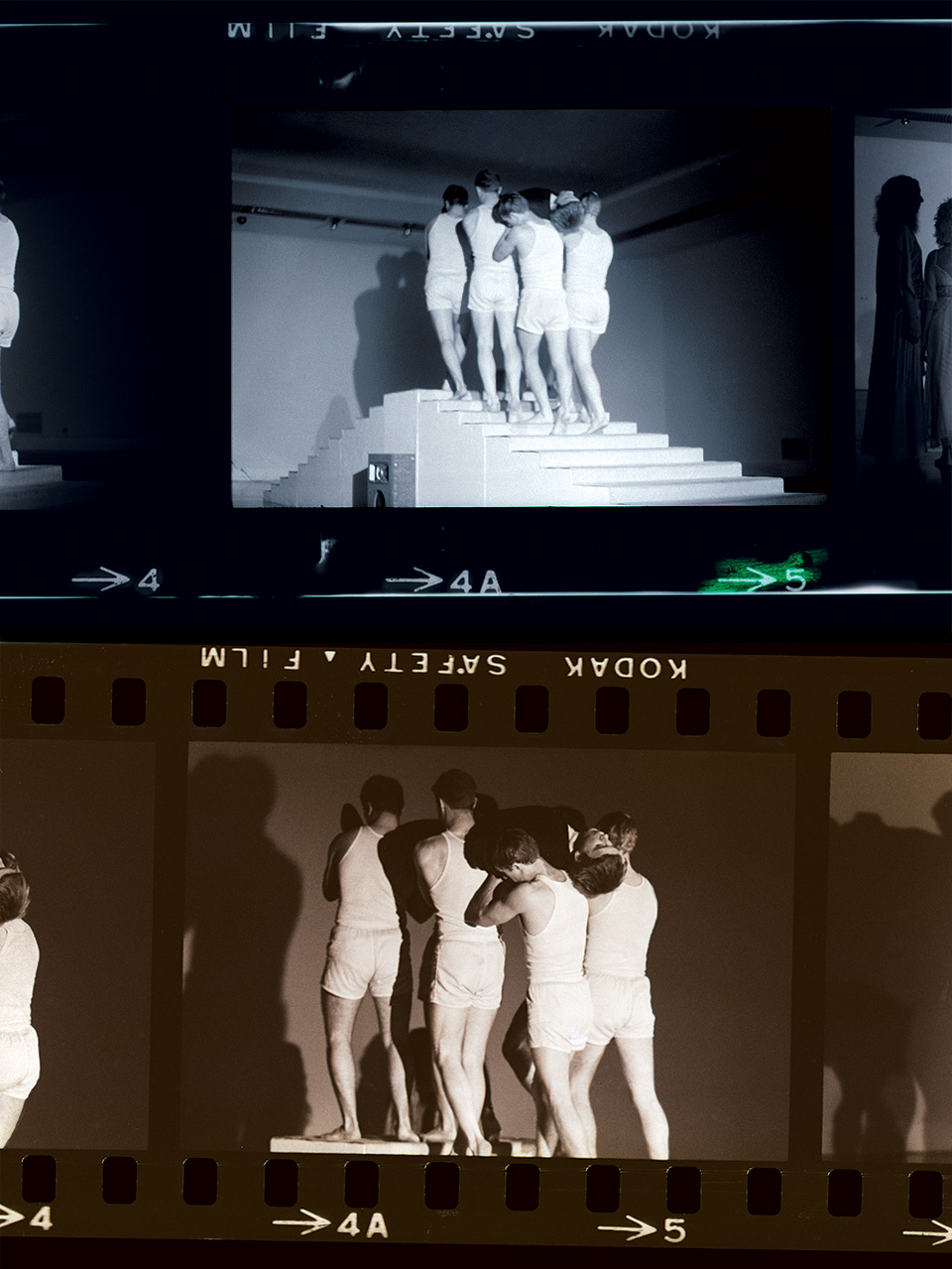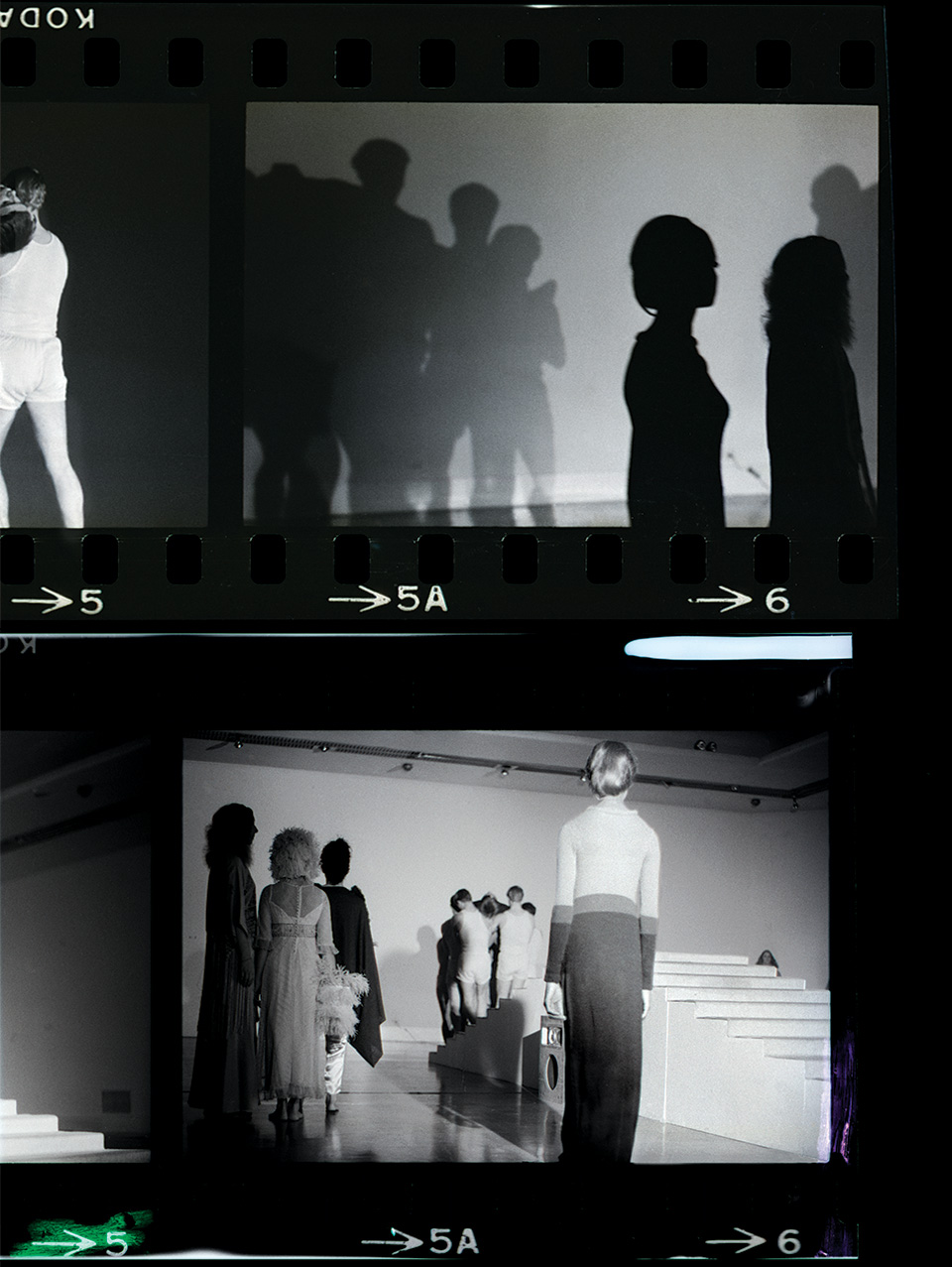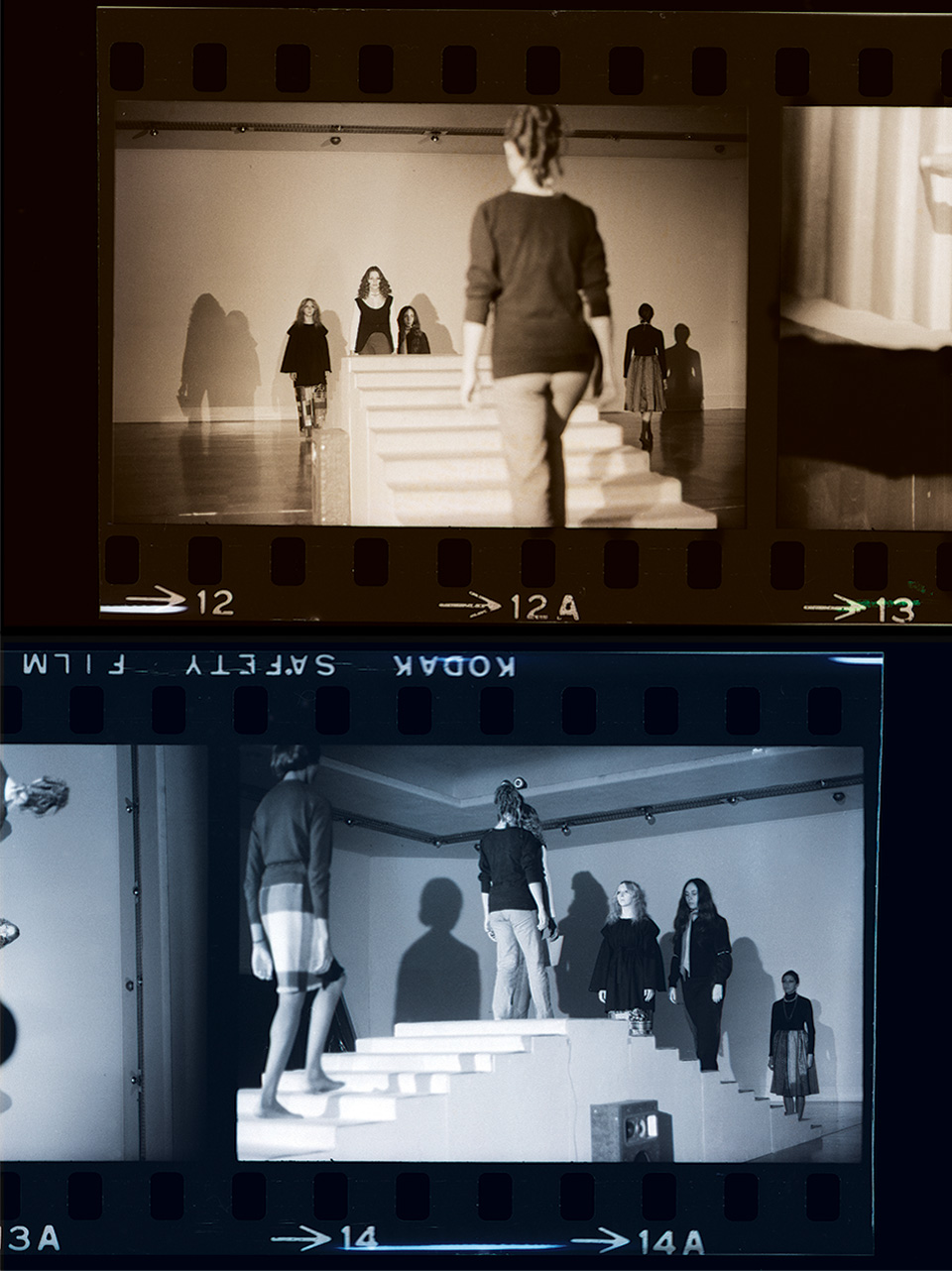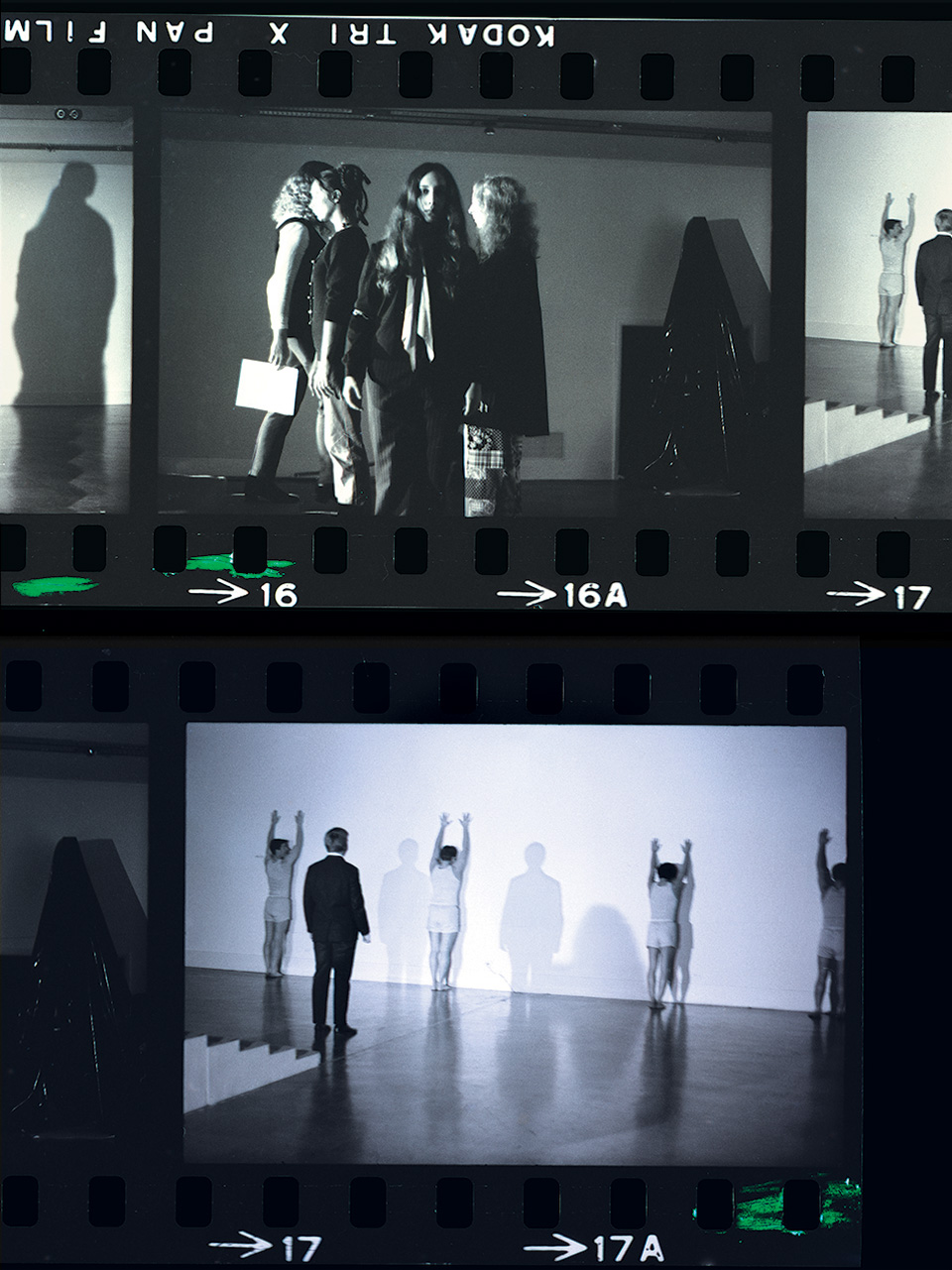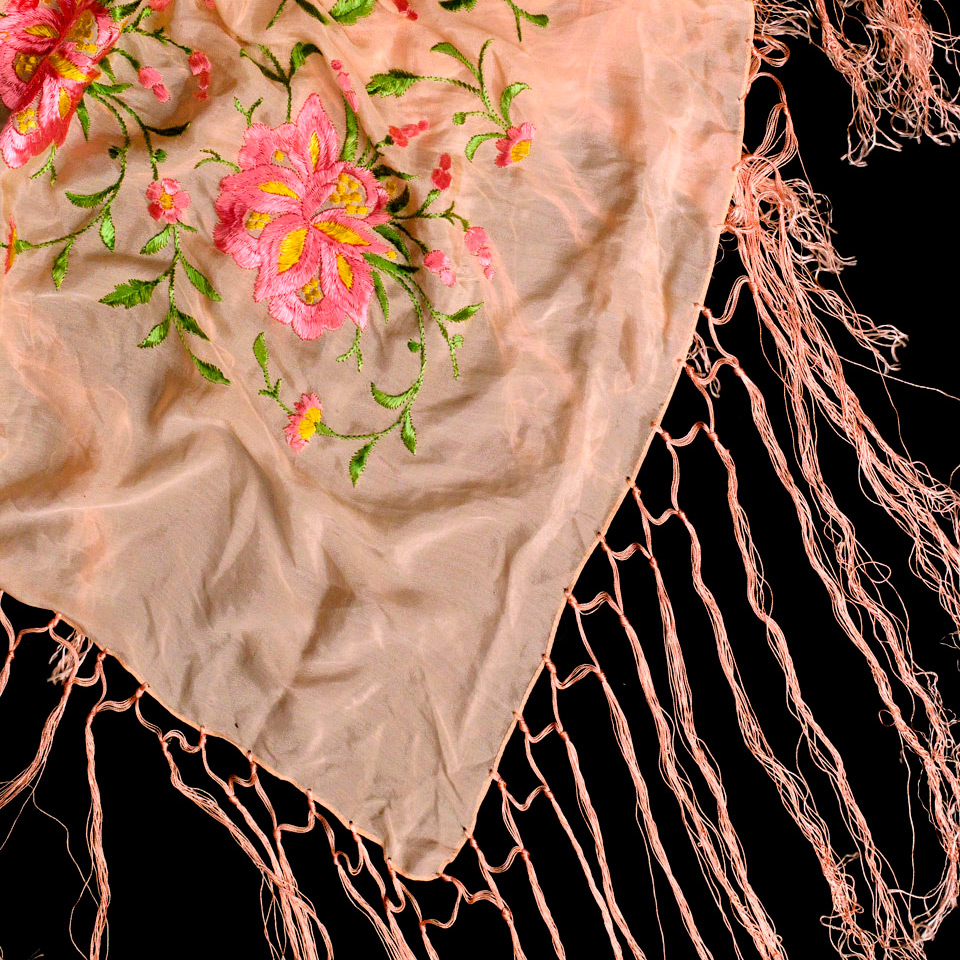 Looking at the Source is the most recent work by Michael de Courcy that explores the artistic community that formed around Intermedia, a society co-founded by choreographer and dancer Helen Goodwin. As de Courcy states in the online resource, The Intermedia Catalogue (2009), the group centred on:
"The idea of creating a society and a public workshop dedicated to the collaborative exploration of new technologies by artists had been the brainchild of a local alliance of artists, poets, musicians, dancers and academics. This group originally assembled to discuss Marshall McLuhan's theories on how electronic media, particularly television, was transforming our world into a "global village". There was the strong feeling that artists should be at the vanguard of this radical reshaping of society."
Looking at the Source investigates the work and legacy of Goodwin through documentary images and audio interviews with the artists, writers, dancers and film makers who credit her influence in the flourishing artistic community of the 1960s and 1970s.
Lorna Brown
Associate Director/Curator
MORRIS AND HELEN BELKIN ART GALLERY
belkin.ubc.ca
---
Looking at the Source by Michael de Courcy, commissioned by
Morris and Helen Belkin Art Gallery, as part of the exhibition Beginning with the Seventies Radial Change June 22-August 12, 2018
List of works:
Looking at the Source: Text Panel, 2018
archival inkjet print


Looking at the Source: Reactive Staircase (please touch), 2018
medium density fibre board, acrylic paint, pressure-sensitive switches, sound


Looking at the Source: Seven Photographs (diptychs), 2018
archival inkjet prints
Looking at the Source: Costume Panel, 2018
archival inkjet print
(Costume from Pink Piece [For Flamingos] 1968
from the collection of Ivan Sayers)


Looking at the Source: Video Projection, 2018
10 mins, continuous loop


Looking at the Source: Voices Soundscape, 2018
multi-channel audio, 50 mins, continuous loop, random synchronization
(From conversations recorded in 2004 - 2006)
---