THE BIG BREAK / Gerry Gilbert
THE BIG BREAK / Gerry Gilbert is a documentary portrait of Vancouver poet, artist and performer Gerry Gilbert. This conceptual video artwork consists of twenty-four episodes (ranging in length from 30 to 120 minutes) made over a five-month period from January 12 to May 2, 1988.
THE BIG BREAK / Gerry Gilbert loosely resembles a television talk-show in which Gerry performs as himself in a series of random encounters with family members, friends and colleagues. The conversations gravitate toward themes germane to artists and writers, while Gerry takes every opportunity to deconstruct and critique the mass media industries (television and popular cinema) of the day.
In making this documentary, our approach was rigorously spontaneous. For a typical episode, I would phone Gerry in the morning to talk about who might be around and up for a video session later that day. He would make a few calls until something clicked and off we would go.
Gerry and I had been friends since the 1960s when, as members of Vancouver's Intermedia Society, we worked together on a number of photography projects, including the BC Almanac 1970 and Background / Vancouver 1972-74. After that we went our separate ways but stayed in touch. By 1987 I became interested in working with time-based media and to that end I assembled a portable camera unit consisting of lights, sound-recording equipment and a 1/2 inch beta video camera. It occurred to me that Gerry would make a great subject and so I approached him with the idea of collaborating on a video project. Moby Jane, his new volume of poetry, had just been published by Toronto's Coach House Press. Also during this time he was deeply engaged in a number of long-standing literary initiatives including his self-published magazine BC Monthly, the weekly Radio Free Rainforest show on Vancouver CO-OP Radio, and frequent public readings and performances of his work at art and theatre events throughout Canada. He was super productive, albeit without making a lot of money. He celebrated his poverty because it freed him from cultural capitalism and allowed him to work on his own terms. Nevertheless he was annoyed that his work did not attract the wider audience and recognition which he felt it deserved.
Working together, Gerry and I were excited by the notion of artists circumventing mainstream media by appropriating its means of production, and taking the work directly to the public. Gerry mused "After all, what self-respecting poet wouldn't kill to have his own television talk show," and then added, with just a touch of cynicism, that this project might, in effect, turn out to be his "big break".
Michael de Courcy
2015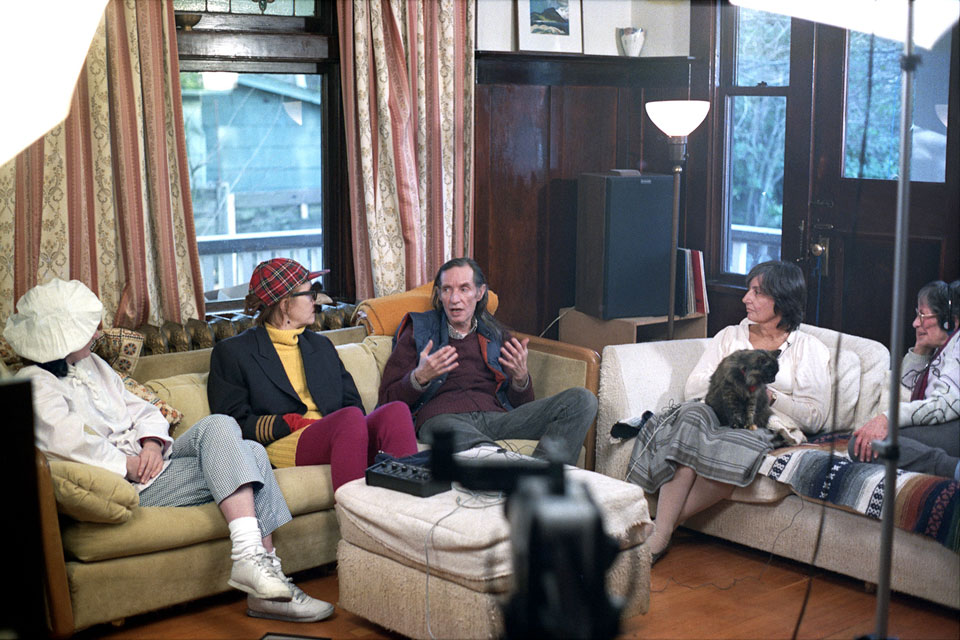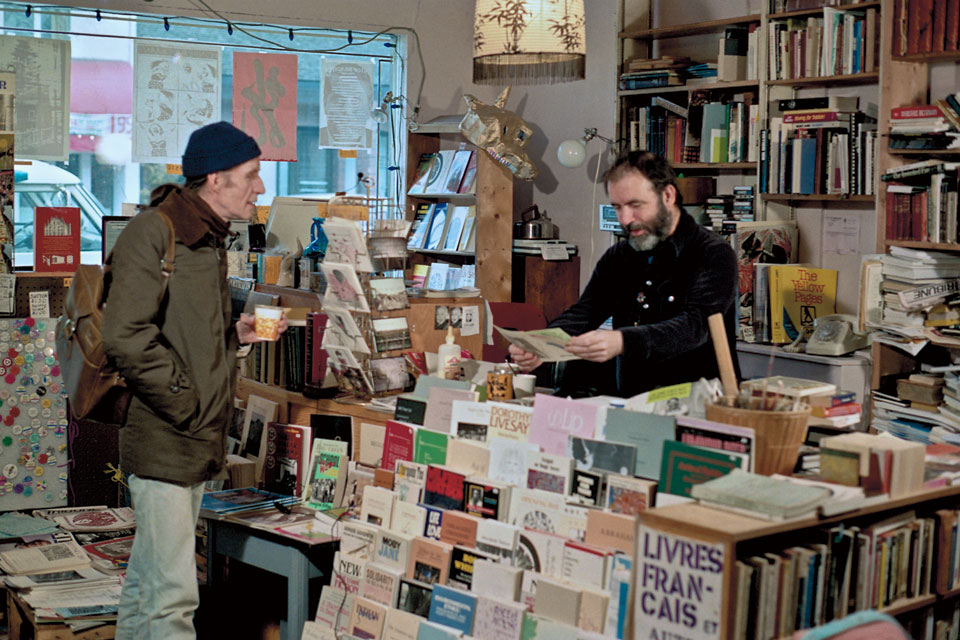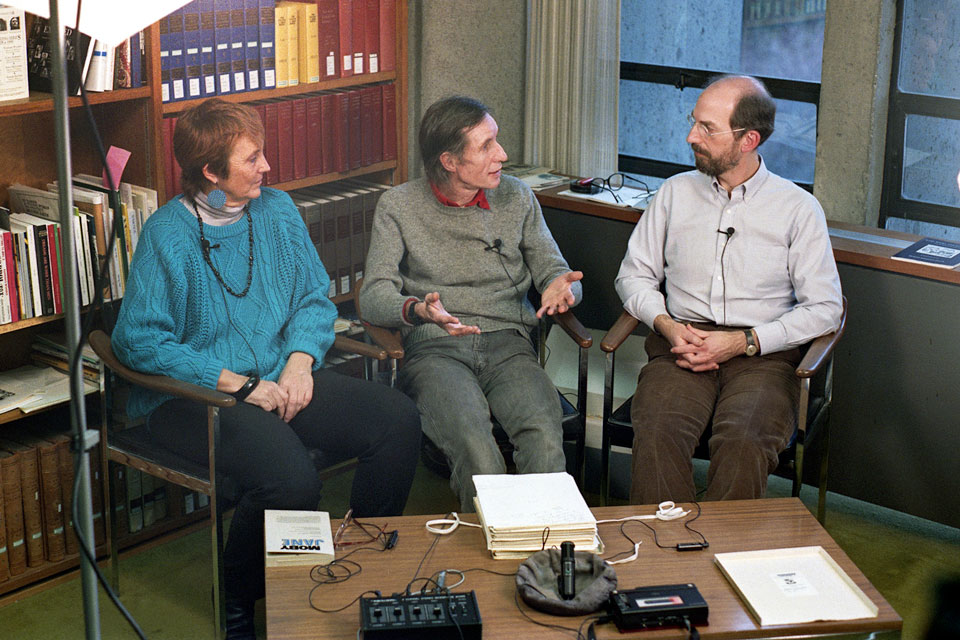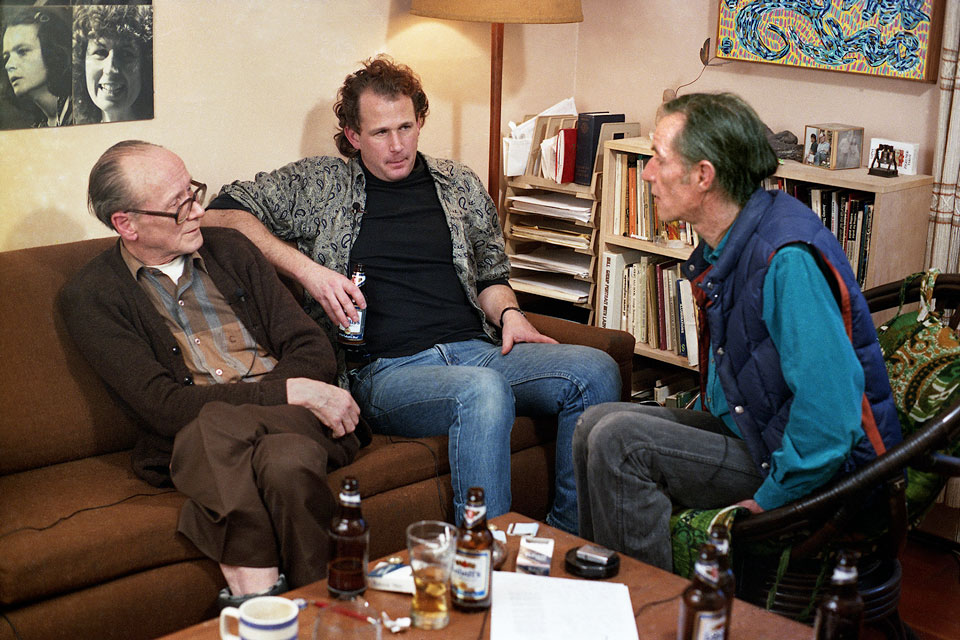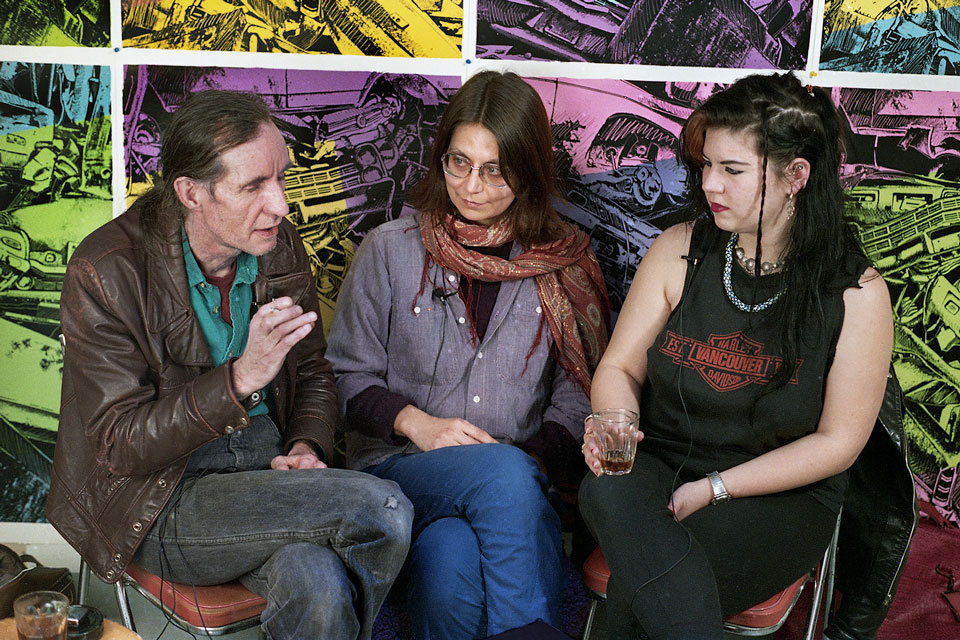 THE BIG BREAK / Gerry Gilbert
Participants:

Peter Choquette
Yvonne Parent
Doug Melnyk
Gerald Creede
Larry Capstic
Betty Gilbert
Peter Culley
Billy Little
Renee Rodin
Marlene Swidzinski
Keven Davies
Gretchen Perk
Maxine Gadd
Jenny Shaw
Wanda Mae Amelia Anderson
Charles Watts
Juliet McClaren
Linda Gilbert
Judy Radul
Tina Farmilo
Jerry Geisler
Warren Tallman
Larry Bremner (Lary Timewell)
Trudy Rubenfeld
Rhoda Rosenfeld
---
Episode one:
At Home
January 12, 1988
21 minutes
Episode two:
Radio Free Rainforest, CFRO Radio, Vancouver, Goh Kasan Reading
With Peter Choquette
January 17, 1988
40 minutes
Episode three:
The Kitchen Table
With Peter Choquette and Yvonne Parent
January 17, 1988
114 minutes
Episode four:
Post office / Radio Show
With Doug Melnyk and Gerald Creede
January 24, 1988
56 minutes
Episode five:
Uncle Larry
With Larry Capstick and friend Sue
January 25, 1988
120 minutes
Episode six:
Mum's
With Betty Gilbert and Peter Culley
February 3, 1988
94 minutes
Episode seven:
R2B2
With Billy Little, Renee Rodin, Marlene Swidzinski and baby Danika
February 1, 1988
54 minutes
Episode nine:
Kevin Davies'
With Kevin Davies and Gretchen Perk
February 8, 1988
60 minutes
Episode ten:
At The Office
February 12, 1988
64 minutes
Episode eleven:
CFRO Valentine's Day Benefit Reading,
the Vancouver East Cultural Center
With Maxine Gadd
February 14, 1988
28 minutes
Episode twelve:
Talkshow
With Jenny Shaw, Wanda Mae Amelia Anderson, Gretchen Perk and Betty Gilbert
February 15, 1988
64 minutes
Episode thirteen:
Special Collections, SFU. Part 1
With Charles Watts
February 17, 1988
77 minutes
Episode fourteen:
Special Collections, SFU. Part 2
With Charles Watts and Juliet McClaren
February 18, 1988
96 minutes
Episode fifteen:
Rehearsal for Betty
With Betty Gilbert and Linda Gilbert
February 25, 1988
63 minutes
Episode sixteen:
Carnegie Reading
With Judy Radul
February 25, 1988
35 minutes
Episode seventeen:
Two Poets
With Tina Farmilo
March 3, 1988
47 minutes
Episode Nineteen:
Three Friends
With Jerry Geisler and Peter Choquette
March 6, 1988
89 minutes
Episode twenty:
Warren Tallman
With Warren Tallman and Larry Bremner
March 8, 1988
84 minutes
Episode twenty-one:
Performance Poet
With Judy Radul and Tina Farmilo
March 10, 1988
98 minutes
Episode twenty-two:
Downtown Eastside Artists and Poets
With Trudy Rubenfeld, Rhoda Rosenfeld and Maxine Gadd
March 15, 1988
60 minutes
Episode twenty-three :
Reading at SFU
April 22, 1988
28 minutes
Episode twenty-four:
The New Era / Personal Artifacts,Taxes, Poetry
And The Breadline In The Alley
May 2, 1988
60 minutes